IRCOM is a one of a kind place; a home to hundreds of immigrants and refugees from across the globe, who are secured with long-term, affordable, and safe housing, together with holistic, wrap around programs and services for parents and children alike.
IRCOM is the "receiving family" for those who have no one in Canada to receive them; a home where each person finds belonging and dignity, all of which is essential so they can meaningful integrate into their new community.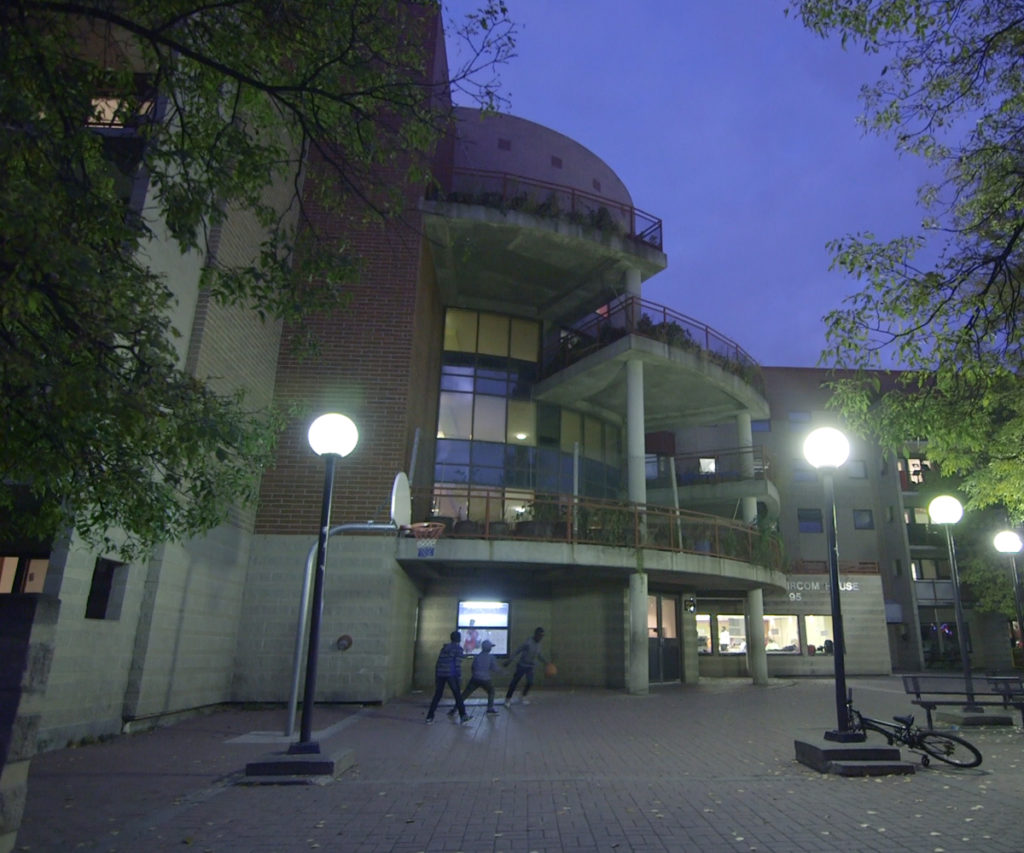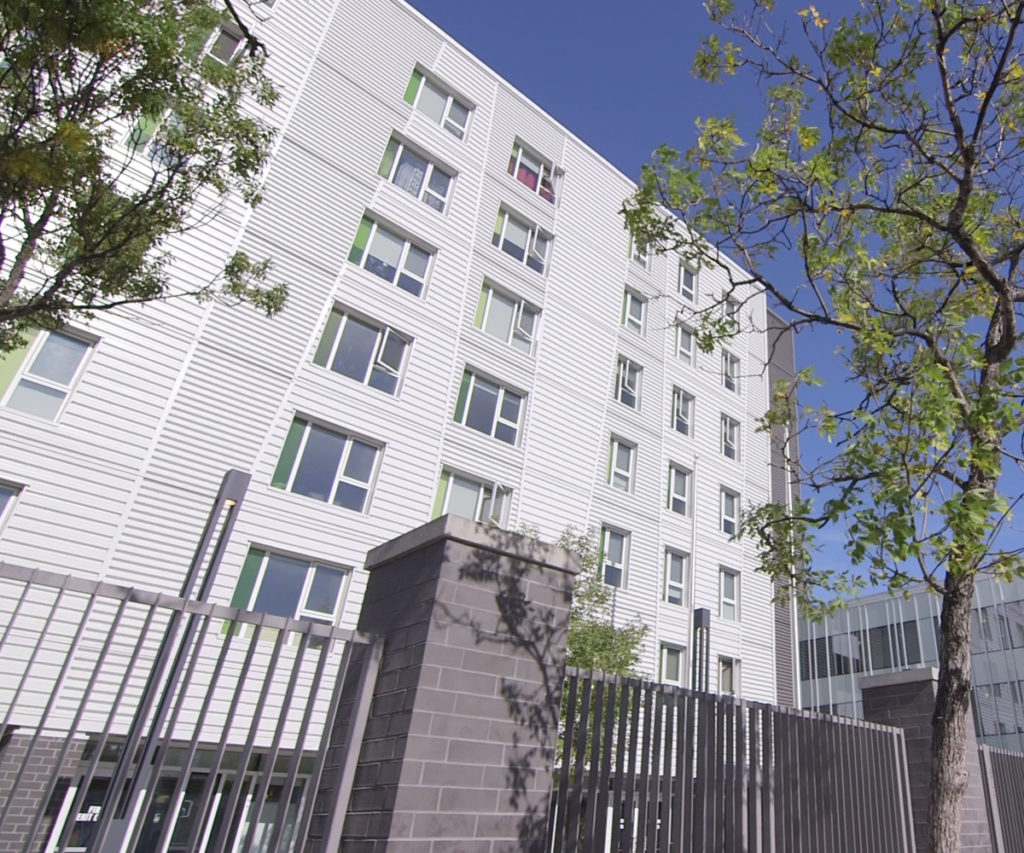 History
It began with a building – a 67-suite apartment block on the western edge of Winnipeg's Exchange District – created to house a wave of boat people and refugees from Southeast Asia.
IRCOM House opened with a rush of excitement and high expectations, struggled through years of under-funding, and then underwent a re-birth. In that process, a unique and potent model for assisting newcomers emerged – one that offers inspiration to a province which has staked its future prosperity on its ability to successfully integrate newcomers into its community.
For many years, IRCOM continued to grow, strengthen and expand its unique settlement model, combining secure housing with onsite services. As an organization, it went from three staff, two being part-time, in 1991 to a team of close more than 80 in 2019. The growth of the staff team reflects the increase in programming, quality of service, and availability of supports offered to tenants and the community.
In 2012 IRCOM was approached to open a second location on the corner of Ross and Isabel. After many years of construction and a flurry of transition plans, IRCOM officially opened the doors of its new building in August 2016.
The transition onto this second building marked another sort of transition as well. Whereas IRCOM Ellen is primarily surrounded by businesses, IRCOM Isabel is in the heart of a residential neighbourhood, surrounded by a strong Indigenous community. In moving into the new building, IRCOM has been learning a lot from these new neighbours, and has come to understand the role that newcomers and newcomer-serving organizations can and should play in the process of Reconciliation.
Looking ahead, IRCOM is excited to see how the Winnipeg community adapts to make room for more voices, including Indigenous and newcomer voices, as we shape the future of our multicultural city.
Vision
A Community of Belonging


Mission
IRCOM strives to empower newcomer families to integrate into the wider community through affordable transitional housing, programs, and services

Values
At IRCOM, we love our community.
We are full of hope and optimism.
Here, everyone should feel welcome, safe and respected.
We believe that we are not just 'clients' 'staff'
or 'volunteers'.
We are all part of the same community.
These are our values:
1. We put People First
We are a loving, welcoming community – an extended family – where everyone has a voice and where every voice counts. We go the extra mile to walk beside newcomer community members on their settlement journey. At IRCOM, we honour each story and embrace people's traditions and cultures.
2. We are Agents of Change
At IRCOM, we listen to community needs and work to make positive changes. Sometimes this means innovation and thinking "outside the box" to find a solution. Sometimes, it means having the courage to speak even when your voice shakes. And always, this means supporting and being an ally for all newcomers, regardless of status.
3. We are Holistic
IRCOM's all-inclusive, wrap-around model aims to meet the needs of newcomers at many levels including physical, social and emotional. Beginning with a safe place to call home, we provide whole family support and never give up on our children, youth or adults.
4. We value Integration
At IRCOM, we believe integration is a two way street – this means that we assist newcomers to adapt to Canadian society and help Canadians adapt to our evolving society. We work to build bridges and connections between all communities.
5. We value Independence
IRCOM values the wisdom, experience and skills our newcomer community members contribute. We also know that it can take time to adjust to a new home. So, at IRCOM, we provide opportunities, including employment, to support our families move toward independence and success. In this spirit, IRCOM offers a "hand-up, not a hand-out."
6. We value Diversity
At IRCOM, we have a passion for a society made of many peoples; this means we are open-minded, inclusive and respectful of others. IRCOM is committed to having a diverse team of staff and volunteers that includes those with lived immigrant and refugee experiences. We seek to be representative of the newcomer community we serve, at every level of the organization. Our community members are not just participants, but active decision makers.
7. We value Partnerships
At IRCOM, we know we cannot work alone. We must reach out and build strong partnerships with those who share our values so that the newcomer community has good services and supports that work together for their benefit.