Learn.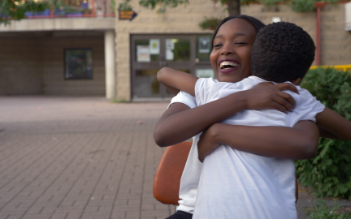 Learning is a Continuous Journey
With over 30 years of accumulated experience, IRCOM is a storehouse of information and knowledge, lived and learned, on immigration and refugee issues. Having been actively involved in the settlement sector for years, IRCOM has access to subject matter experts that can help individuals and organizations learn more about the challenges and success of newcomers to Canada.
If you are interested in informative, engaging conversations, IRCOM can provide speakers for events, arrange a workplace volunteer experience, or take you on a tour that will help you understand the newcomer journey. For a tour of IRCOM, to invite a speaker to an event, or to arrange for a workplace group volunteer opportunity please contact Joanna Schellenberg.
Act.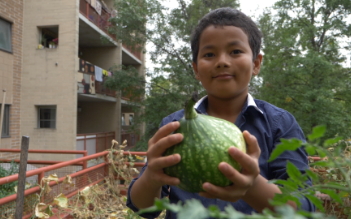 Get Your Hands Dirty building A Community Of Belonging
You and your team of 8-10 can come to IRCOM and spend the day on some of the following:
Painting, repairing, cleaning a suite for a newcomer family that is about to move in
Use your "handy" skills to repair cabinets, patch walls, etc.
Community Clean Up- Hosting events, handing out food, supervising kids activities, etc.
Give.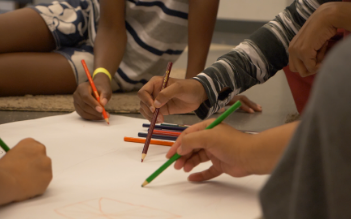 Cash, Cards or Cargo – The 3 'C's of Caring'.
Cash – Hold a fundraising event at your work place, place of worship or community event for cash donations to IRCOM's many programs
Cards – Host a donation drive for gift cards for newcomer families for groceries, movie nights, the zoo, the children's museum, self-care for parents, home hardware stores or other shopping options.
Cargo –The following items help us offer high quality, accessible, and engaging programs and services:
Arts n' crafts supplies – paints, crayons, kid's scissors, craft paper, glue, sparkles, etc.
Sporting goods – basketballs, soccer balls, soccer cleats, knee pads, baseball bats, etc.
Bilingual books in French, Arabic, Tigrinya, Amharic, Spanish, Kurdish etc.
Winter coats, snowsuits and snow pants, scarves, gloves, boots, warm socks, etc.
Hockey gear – pucks, hockey sticks, safety pads, skates, helmets, gloves
School supplies – backpacks, binders, highlighters, pencils, calculators, etc.