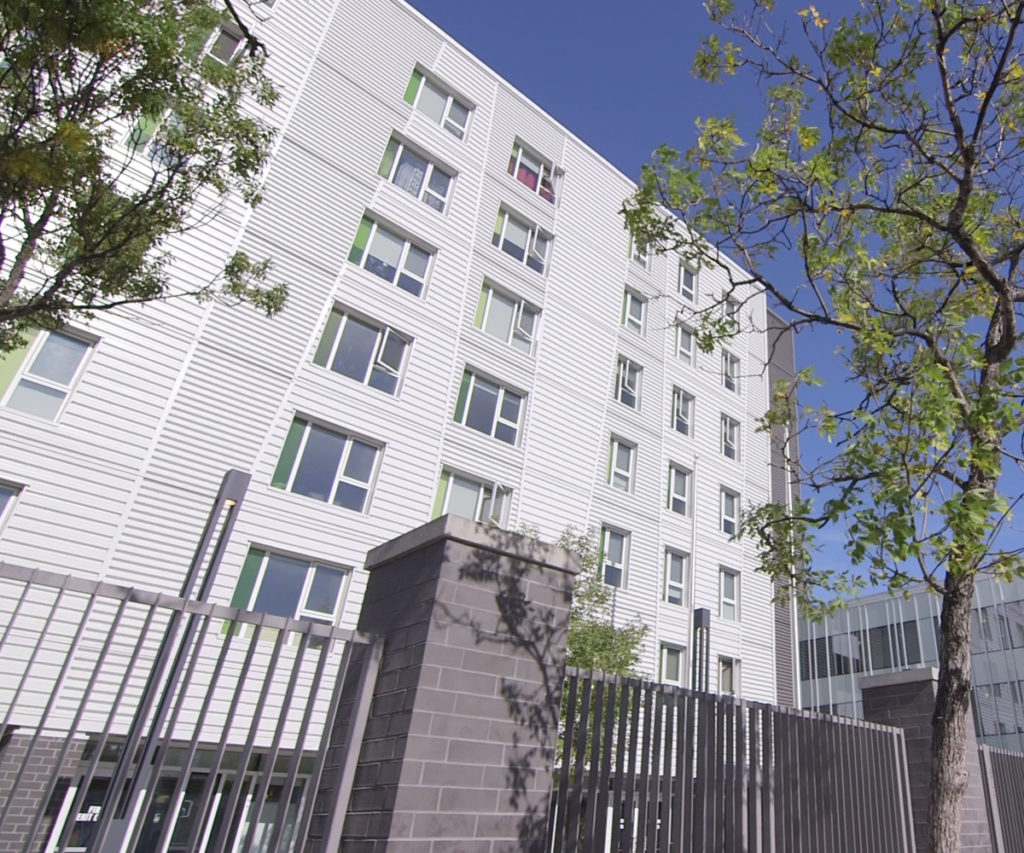 IRCOM House opened its first apartment building in January 1991 to provide an alternative and supportive form of housing to newcomers to Canada in their first year of residence. Its second building opened in August 2016. IRCOM House is sponsored by the Immigrant and Refugee Community Organization of Manitoba Inc., a non-profit charitable organization devoted to assist newcomers in Winnipeg.
IRCOM House transitional housing provides newcomer families with accommodation for three years from their application acceptance date. Newcomer families may apply to live at IRCOM House if they have arrived to Canada less than 12 months before they submit an application.
IRCOM House operates two buildings. One is a 66 unit 2 & 3 bedroom apartment block at 95 Ellen St, and the other is a 60 unit bachelor, 2, 3 and 3 bedroom apartment block at 215 Isabel St. Both offer such conveniences as proximity to schools, libraries, stores and shopping centres, places of worship, social service agencies, government offices, and recreational facilities. Being minutes from Downtown Winnipeg, IRCOM House also provides its residents with a closeness to employment opportunities, with easy access to various support service agencies, and all of the conveniences presented by a Downtown City Centre.
IRCOM House is under MHRC's Rent Geared to Income program (RGI). The rent includes such amenities as: fridge and stove, heat, electricity, and water. Some units are wheelchair accessible. IRCOM House offers on-site management and regular maintenance.
A communal outdoor play space and an outdoor parking lot are some of the other conveniences offered.